Essential Father's Day Products
Father's Day is this weekend and Drive Sportswear has the perfect products to make this year memorable for Dad.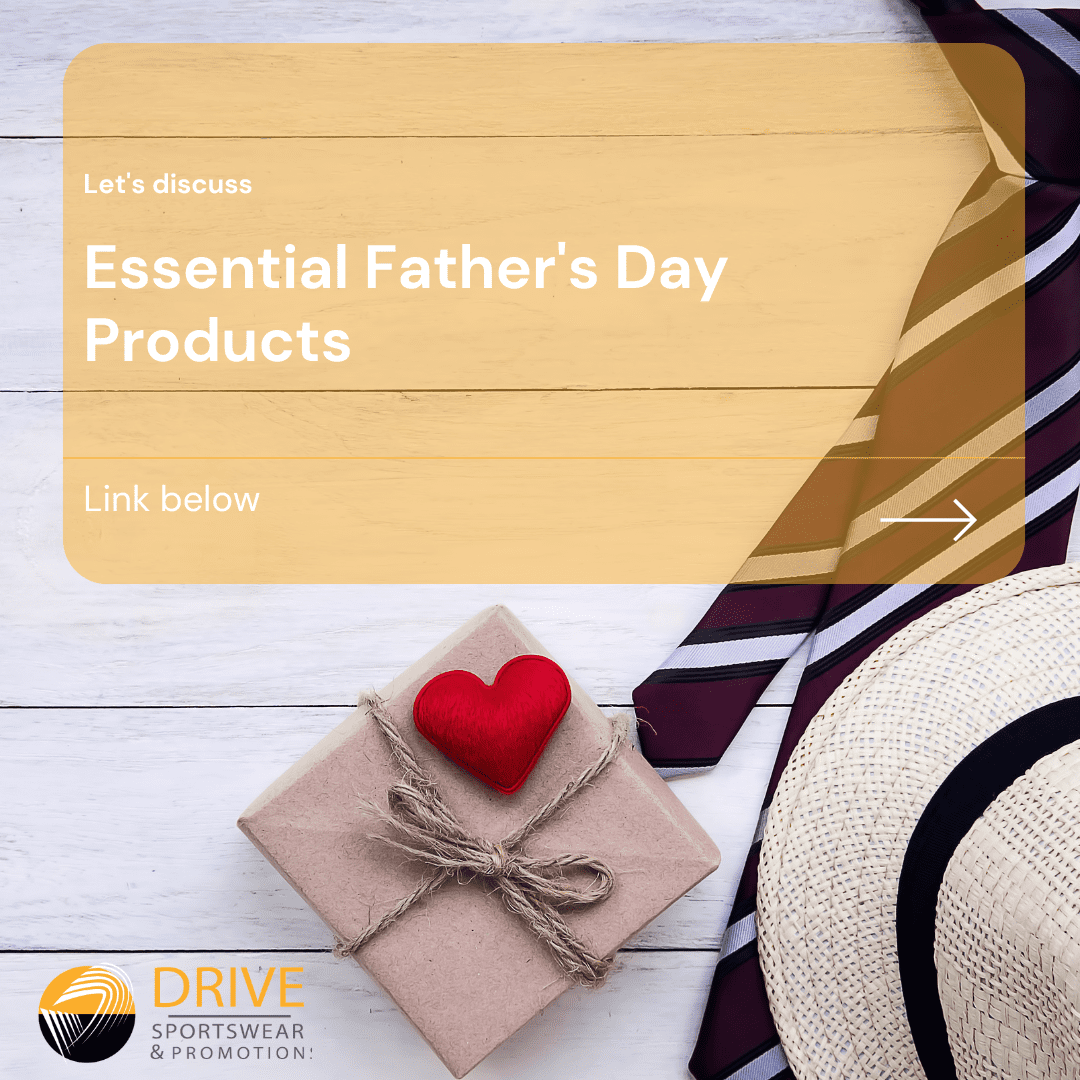 As a promotional products business, we are prepared to supply you with the best products for any event, celebration or party and Father's Day is no exception! Are you planning on throwing a small family gathering for Father's Day this year? Perhaps consider acquiring some specialty promotional products for the event. Drive Sportswears promotional products range from brand, purpose, industry and even age meaning of our 40,000 products, we are sure you will find something perfect for any occasion.
Father's Day is yet another celebratory way to show your father figure just how much they mean to you. Consider hosting an outdoor barbeque with family to show appreciation for the father figures in your life. Whether it be customized matching t-shirts, a table setting, tents, custom designed games or even barbeque gear, at Drive Sportswear we can offer all the above. Furthermore, if you haven't found the perfect gift for you're dad this Father's Day, consider a unique product from drive Sportswears diverse product library. All Products can be completely customized with your logo, image or specialty text to your request. 
A few Father's Day Essentials that our team recommends are: 
F
o
r more interesting reads feel free to check out more of our blogs on the Drive Sportswear
Community
Page. Additionally, for more information about Drive Sportswear's promotional services and process feel free to contact us at (403)-517-0020.