Help your brand stick out with these promotional products.
Encourage the growth of your business by using these promotional products to represent and elevate your brand.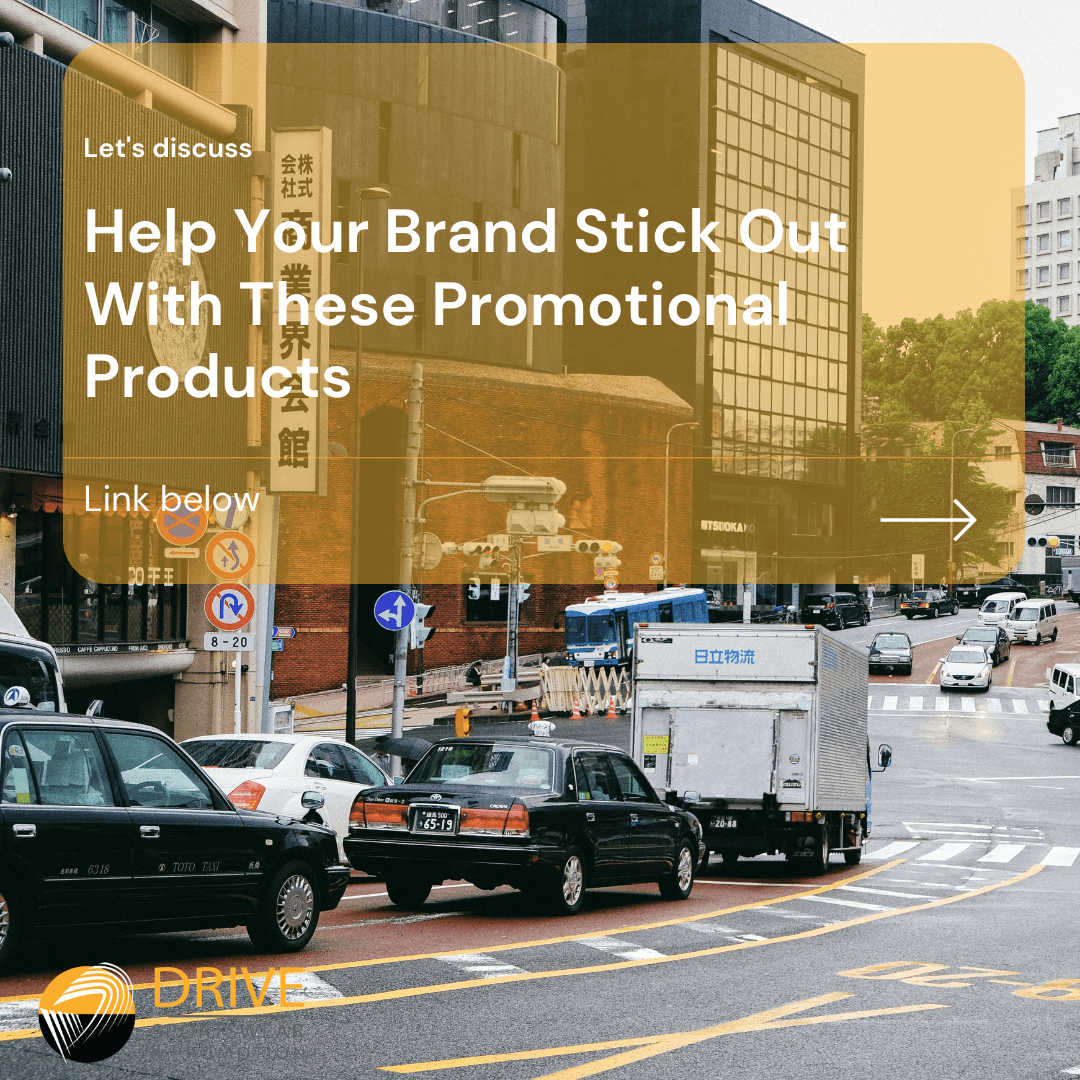 Promotional products encourage the brand awareness of a business and enable them to become more identifiable to the public and target audience. Drive Sportswear excels at promoting businesses big or small by use of its extensive product libraries. The ability to access over 40,000 products has allowed our family run business to support any clients requests and provide exceptional advice on product choices. 
Branding your company has become more important then ever before due to the high volume of competition that exists. As time goes on, it will only become more challenging to stand out against similar competitors. Drive Sportswear wants to help businesses beat this fate and outshine their competition by using strategic promotional products. Such could include branding golf balls for a golf courses or branding umbrellas for personal driving companies. We want to encourage the growth of your brand and the product advice provided by our staff will ensure that you end up with the best promotional products to represent your brand. With our team of experts on deck in the realm of promotion and branding solutions your company is in good hands
Review some of our popular items for inspiration:
 For further product knowledge and information contact one of our sales representatives and they will happily advice you on what products to select for your brands promotions. Promotional products very seasonally, and some products may do better in winter then in summer. For this reason, we highly recommend contacting Drive Sportswear directly before exploring our product library. 


F
o
r more interesting reads feel free to check out more of our blogs on the Drive Sportswear
Community
Page. Additionally, for more information about Drive Sportswear's promotional services and process feel free to contact us at (403)-517-0020.