Must-have gear for your next group camping trip
The summer camping season is among us everybody and what better way to kickstart your upcoming outdoor event than with Drive Sportswear.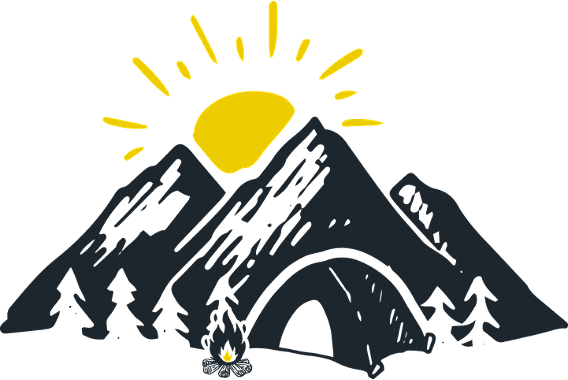 Summer is the most popular season for outdoor events because you can stay comfortable all day in only a t-shirt, then when it gets cooler at night a hoodie is enough to keep you warm. Whether it be necessities fro daily activities or essential products for the evenings, Drive Sportswear has everything you need to prepare for your next group camping event.
Corporate retreats
At Drive Sportswear promoting your business is our business and that's why our unique custom branded gear is essential for your upcoming corporate camping retreat. Have your employees promoting your brand comfortably in our quality Gildan long sleeves, T-shirts, composite ball-caps and champion hooded sweatshirts. Later when the sun sets cozy up around a group campfire with out custom fleece blankets branded with your company logo. Drive Sportswear is committed to providing your employees with quality promotional products while you focus on creating unforgettable memories with the people who matter most.
Summer camps
Drive Sportswear has everything you need from custom promotional LED flashlights and headlamps to promotional frisbees and full-size soccer balls to make this year's summer camp a memorable outdoor experience. Take advantage of Drive Sportswear's flexibility when it comes to promoting your brand and utilize our various promotional products. Summer camp is all about good, old-fashioned fun centred around creating lifelong friendships in a short period. Lets us prioritize effectively marketing your brand while you take on what's truly important – Making unforgettable experiences.
With the summer camping season at its peak, the possibilities for product promotion with Drive Sportswear are almost limitless. Out goal is to help you create lifelong memories with products that are made to last. Every time your employee reaches for their custom branded fleece blanket they will be reminded of the conversations, laughs and joy that occurred around the campfire. Whether it be a corporate retreat, summer camp, or a group camping event, Drive Sportswear can have you stocked with the newest and trendiest products.
Chose Drive Sportswear to build your brand by using our quality promotional products for your upcoming summer camping event. Together let's make this summer camping season unforgettable.