Activewear Products to Kickoff Spring 2022
Considering revamping your companies promotional activewear apparel this spring? Look no further than Drive Sportswear for consulting and products.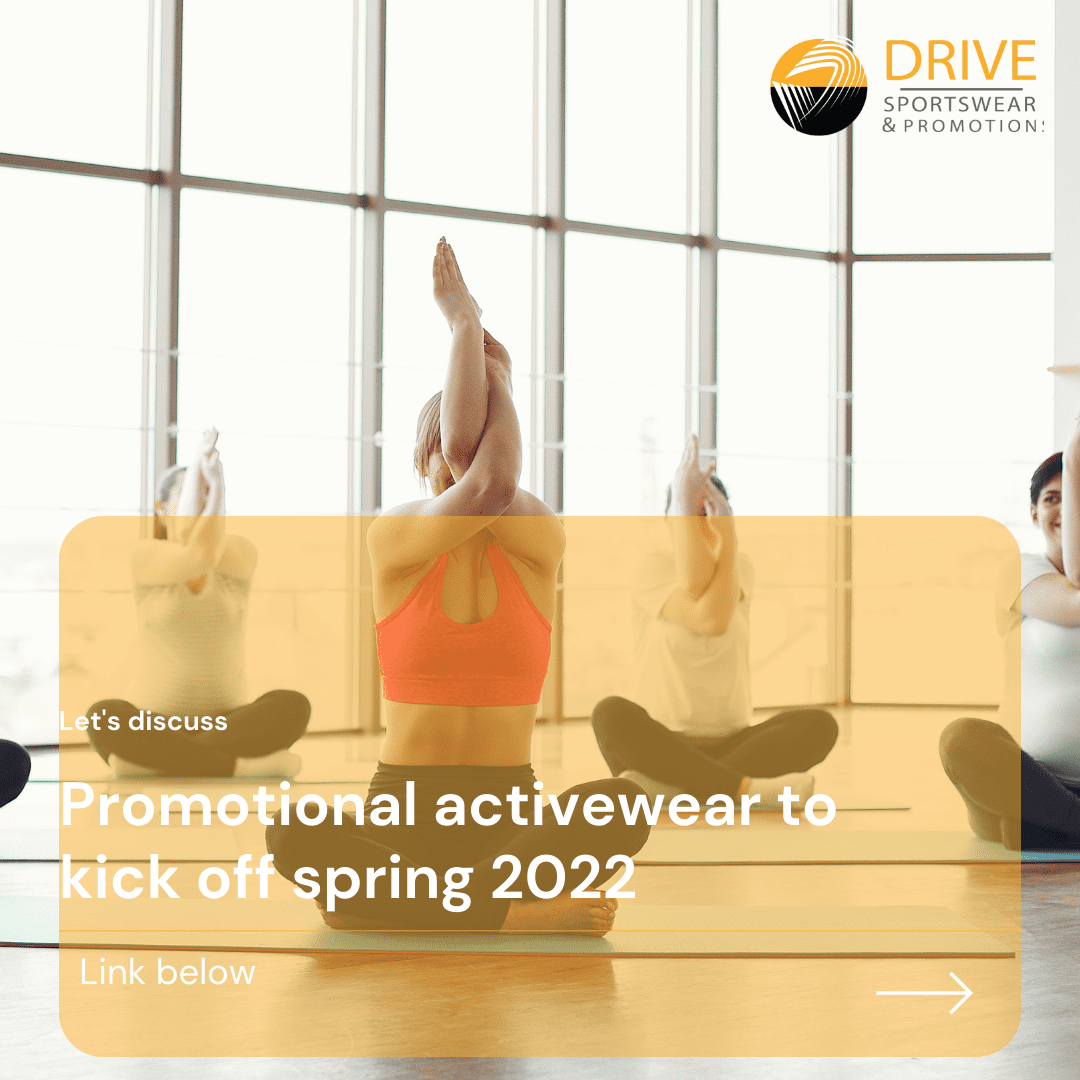 Athleisure has been gaining in popularity over the past few years which is why it might be time to revamp your organizations promotional activewear. Get all your staff wearing the same activewear, branded with your company through Drive Sportswear's promotional product portal. Our organization is committed to ensuring our clients are satisfied with the products they receive which is why we take our time to make sure we provide clients with what is right for their business. 
Spring time is bringing people back outside to enjoy the weather and to workout in the great outdoors. Consider this when ordering your next round of promotional products to ensure that your employees stay rocking your brand throughout the spring and summer. Drive Sportswear has thousands of products, and we often bring in in more every season. To stay up to date about which products are new to 2022, contact our sales representatives and they can guide you though any new launches in all categories if requested. For now, let me introduce you to a few of our hottest activewear products.
Dynamic Fleece 1/4 zip men's sweatshirt
Dry Tech Shell System Ladies Jacket
Snag Proof Ladies Sports Shirt
F
o
r more interesting reads feel free to check out more of our blogs on the Drive Sportswear
Community
Page. Additionally, for more information about Drive Sportswear's promotional services and process feel free to contact us at (403)-517-0020.