Top Promotional Products for Safe Travel
Have you made 2022 travel plans? Are you wondering what to bring with you to keep you safe? Check out our top promotional products for safe travelling here!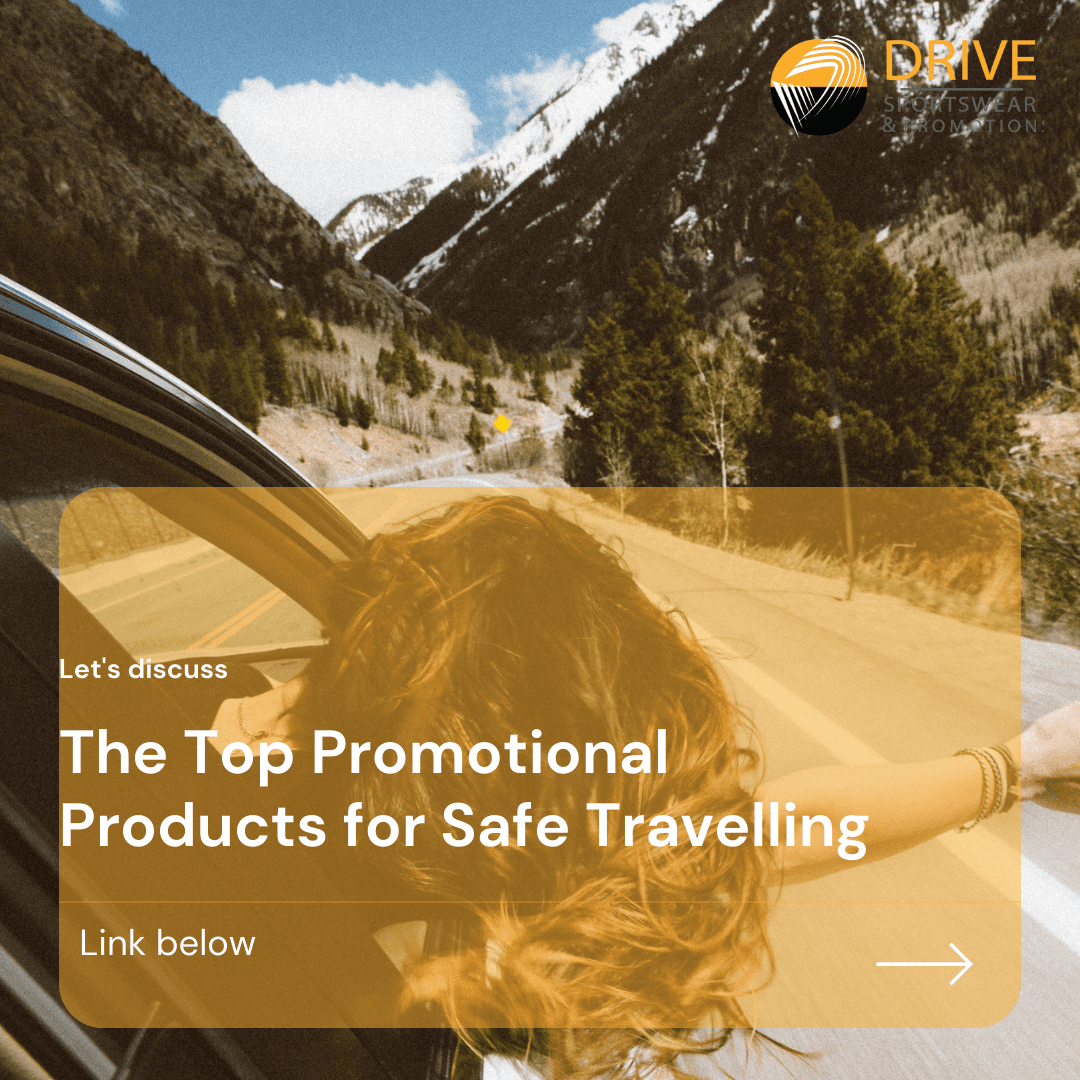 The COVID-19 pandemic impacted travelling plans for a lot of individuals. Given the current stance of the pandemic its important to take safety in account if planning to travel any time soon. Luckily, Drive Sportswear's warehouse holds countless products that promote safe travelling for those eager to get away. Our team has created a list of what we believe to be the best promotional products that support and promote a safe travelling experience.
There are specific products that can ensure that your vacation is enjoyable. No one wants to start a road trip or a long flight in discomfort, consider investing in a travel pillow. These pillows are specifically designed to be compact and easily tucked away while on the go. Another staple product to travel with is a compact umbrella. You never know when it will start raining which is why its important to carry an umbrella around with you on your journeys.
For more interesting reads feel free to check out more of our blogs on the Drive Sportswear
Community
Page. Additionally, for more information about Drive Sportswear's promotional services and process feel free to contact us at (403)-517-0020.