Promotional Safety Items to keep Employees Safe at Work
Encourage safety at your workplace with promotional safety gear tailored to you and your brand.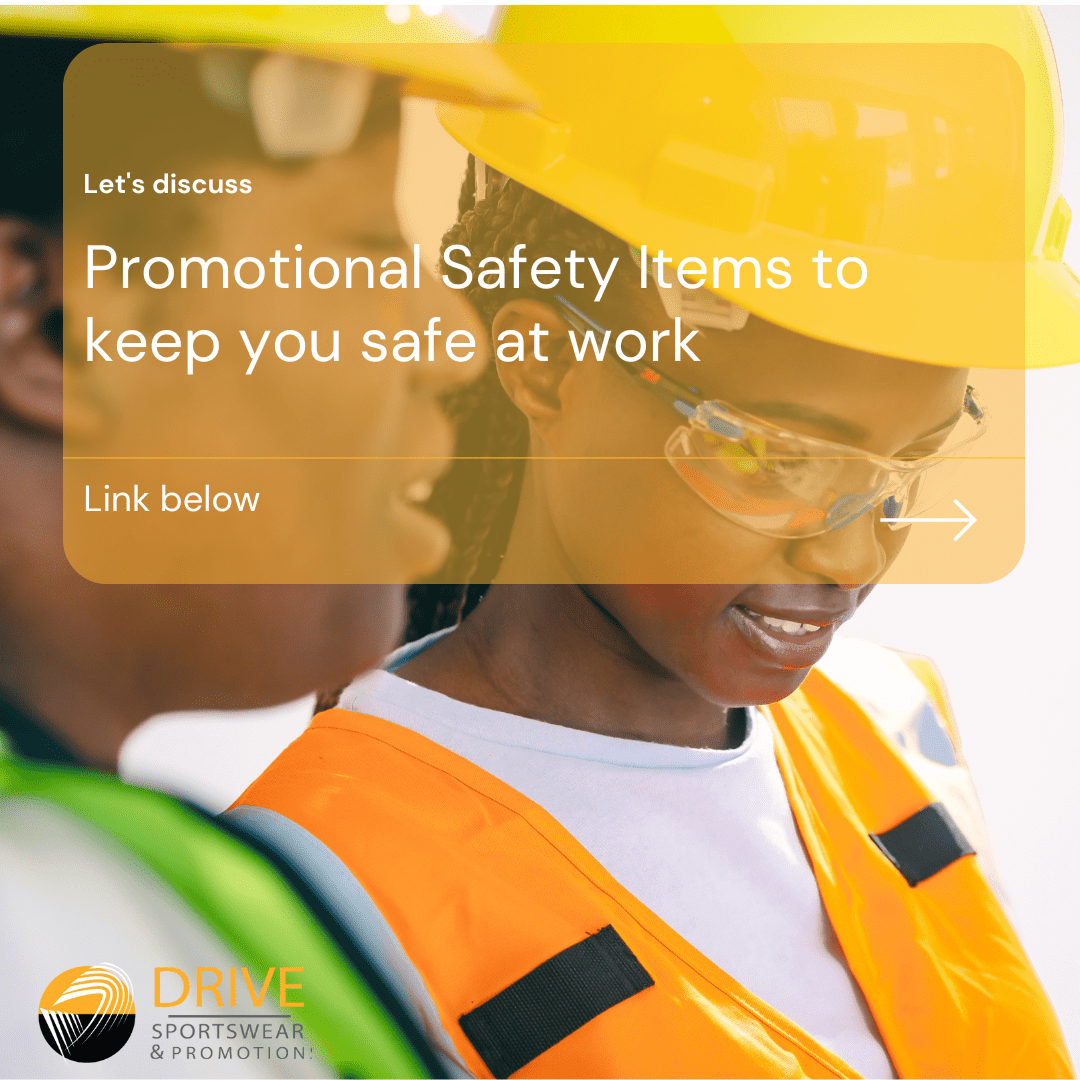 Promotional safety gear keeps your employees representing your brand while on the job. As a promotional products company, Drive Sportswear has access to thousands of products that can all be branded to best suit your company. A safe workplace is a foundational pillar of any organization, especially in construction, warehouses, the service industry and various heavy lifting working environments.
At Drive Sportswear, we take promotional safety very important; which is why we have an entire section dedicated to
promotional safety products
on our shop page. These products range from reflective gear, various safety glasses and goggles and personal protective equipment (PPE). Of recent, personal protective equipment such as masks, glasses, gloves and sanitizer has become increasingly in demand due to the outcome of the COVID-19 pandemic. Workplaces have adopted new regulations which require the continuous practice of sanitization in the workplace. Some of our most popular sanitization and safety products are listed below. 
For further product knowledge and information contact one of our sales representatives and they will happily advice you on what products to select for your brands promotions. Promotional products very seasonally, and some products may do better in winter then in summer. For this reason, we highly recommend contacting Drive Sportswear directly before exploring our product library. 
F
o
r more interesting reads feel free to check out more of our blogs on the Drive Sportswear
Community
Page. Additionally, for more information about Drive Sportswear's promotional services and process feel free to contact us at (403)-517-0020.